---
Xian crystalline company and Hubei bank deepen cooperation, become a strategic partner enterprise
---
Helping development, finance first!
Xian crystalline company and Hubei bank deepen cooperation, become a strategic partner enterprise
Ltd. and Hubei Bank held a strategic partner awarding ceremony in the company's conference room on the morning of June 14, and Xiancina became the first strategic partner enterprise of Hubei Bank. Vice President of Hubei Bank Yang Ziying, Head of Planning and Finance Department Long Hong, President of Xiantao Branch Huang Meiqing, Company Chairman Zeng Manhua and Executive Vice President Li Zhongjun attended the ceremony. Li Bingbin, vice mayor of the municipal government, presided over the awarding ceremony.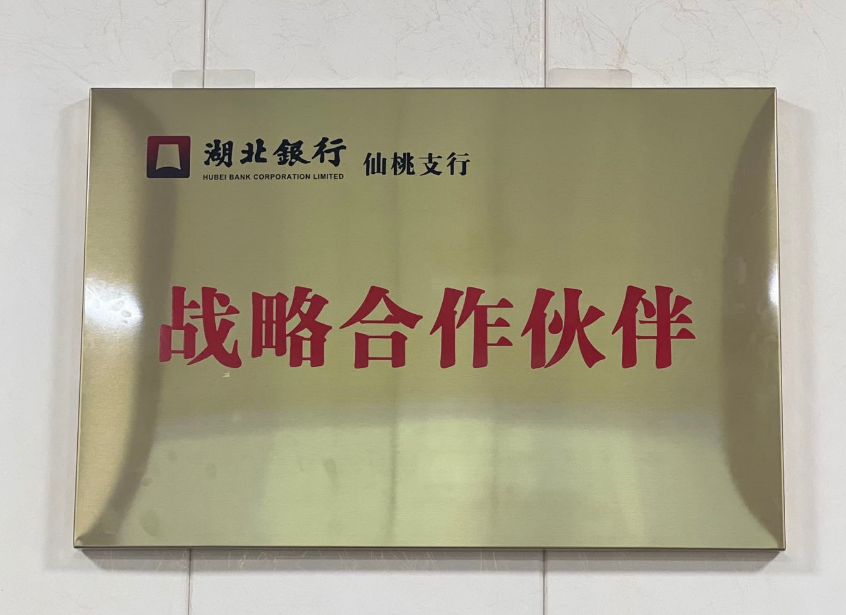 Hubei Bank has been cooperating with Xianshin for nearly 6 years, and it is also one of the first partners of Xiantao Branch since the establishment of the bank. The awarding and negotiation laid a good beginning for the long-term and in-depth business cooperation between the two sides in the future.
The award of the license signifies that the cooperation between Hubei Bank and Xian Cing will move to a higher level. Based on the past cooperation experience, the two sides have upgraded the credit services provided for the transformation and development of enterprises, which is also in line with the current financial trend. Both sides will take the principle of safety and compliance and help development, give full play to the advantages of their respective resources, deepen the quality of services and jointly build a high-quality new industrial ecology of Xian Crystalline.

Address:Dujiatai,Xiantao city,Hubei,China(433000)
Office Add:Room 1901, Building No.3, Fanhai
International SOHO Town, Jianghan
District, Wuhan, Hubei, China (430000)
Tel: 86-27-8355 7255
Fax:86-27-8355 8390
E-mail:sales@hbxlchem.com
This website has supported IPV4/IPV6 two-way access