---
Cension successfully passed the ISO quality, environment and occupational health and safety management system certification
---
With the end of another certification cycle of the company's ISO integrated management system, according to the arrangement of the certification audit team, the system evaluation expert group Wei Shijuan, Ouyang Xiaohai and other five evaluation teachers conducted a recertification site audit of the company's implementation of ISO9001 quality management system on October 20-25, 2020, and ISO45001 occupational health and safety management system and ISO14001 Environmental Management System for initial registration and certification. The general manager, middle management cadres and internal auditors of the company attended the review meeting.
General manager Tuy Heng Hua made a relevant introduction on the company's production and operation, safety and environmental protection, management system and other aspects of implementation, and gave full affirmation to the effectiveness of the system operation since the certification. At the same time, we hope that through this review, we can further discover the problems and shortcomings in the operation of the system, so as to continuously improve it.
Under the organization and division of labor of the company office, the expert group conducted a detailed audit of the company and each department on the operation of the system in their respective areas of responsibility, and conducted a strict review of our company by means of evaluation of the documents and records of each department, on-site inspection and inquiry, etc. The internal review of the relevant standards, norms, changes in regulations and compliance and effectiveness of the company's management system. External sampling from the project technical quality, production safety, document control management, safety and environmental management, review of customer satisfaction and complaints, handling and other quality management and the presence of major quality, environmental and safety issues.
After the audit, the audit expert group believes that the company has made achievements in ISO comprehensive management to give full affirmation, from the management department leaders attach great importance to the operation of the system; unanimously determined that the ISO comprehensive management system of Hubei Xian Crystalline Chemical Co., Ltd. meets the certification requirements, operates effectively, and successfully passed the ISO9001 quality system recertification, ISO45001 occupational health and safety management system and ISO14001 environmental management system registration certification. We hope that the company will continue to improve the management level of ISO integrated system in the future work, and escort for the smooth development of the company's work.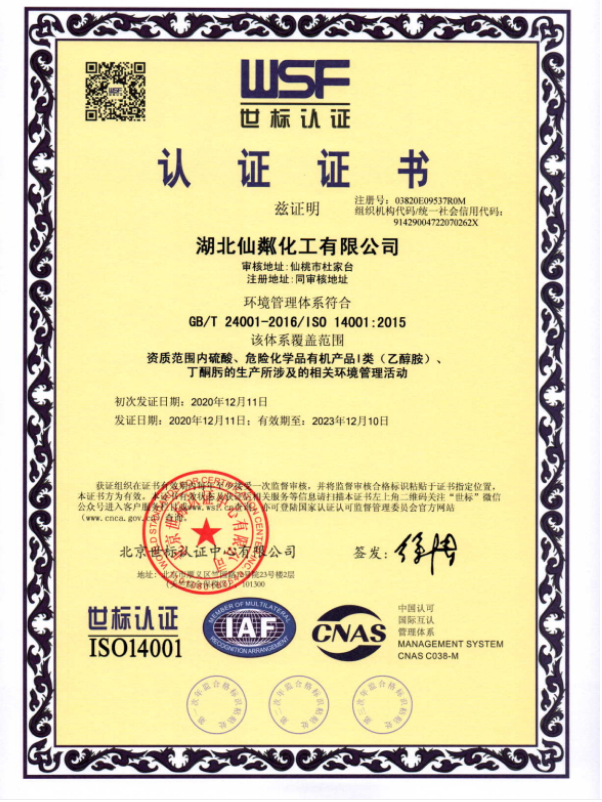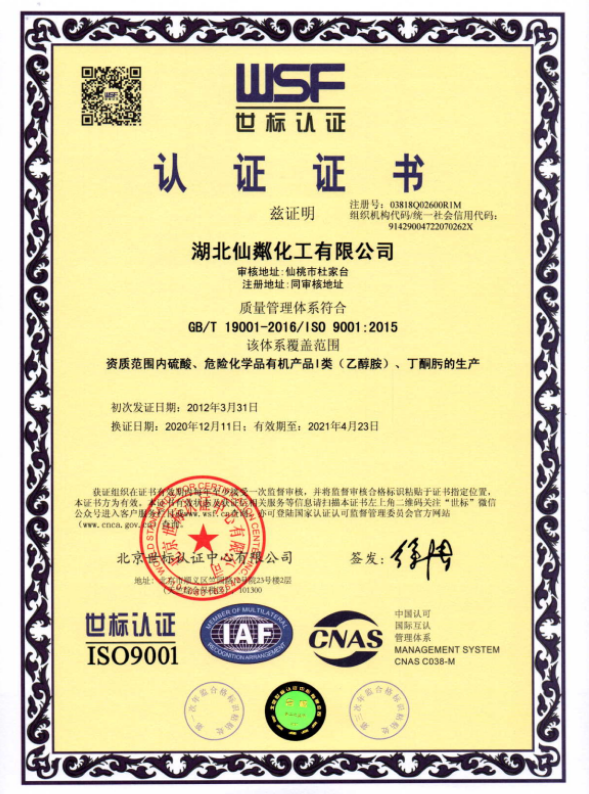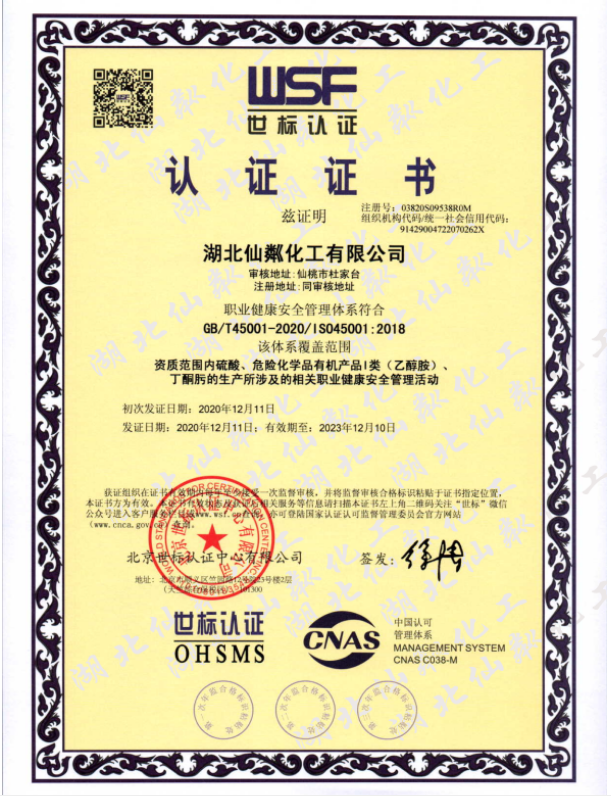 Address:Dujiatai,Xiantao city,Hubei,China(433000)
Office Add:Room 1901, Building No.3, Fanhai
International SOHO Town, Jianghan
District, Wuhan, Hubei, China (430000)
Tel: 86-27-8355 7255
Fax:86-27-8355 8390
E-mail:sales@hbxlchem.com
This website has supported IPV4/IPV6 two-way access