Methyl ethyl ketoxime (butanone oxime) anti-crusting agent
This product is an antioxidant for oil-based coatings, used for anti-crusting treatment in the storage process of various oil-based paints, such as alkyd paints, epoxy ester paints, etc. It has the role of anti-crusting agent and viscosity stabilization in alkyd resin coatings
---
Contact
Product identification.
Chinese Alias

Methyl ethyl ketone oxime; 2-butanone oxime; methyl ethyl ketone oxime; anti-crusting agent; methyl ethyl ketone fat.

Molecular Formula

C4H9NO

Molecular weight

87.12

CAS No.

96-29-7

EINECS number

202-496-6

HS Code

2928000090

Dangerous goods number

None

UN Number

UN1993 3/PG 3

Trademark

crystalline (of water)
Physical and chemical properties:
Appearance and Characteristic
Colorless or light yellow oily transparent liquid.
Melting point

-29°C

Boiling point

152-153°C

Relative Density

0.92(20/4°C)

Flash Point

60°C

Refractive index

1.4410

Viscosity

4.4mPa•s(25°C)

Other
Soluble in 10 parts of water at room temperature, miscible with organic solvents such as methanol, ethanol, ether, and rosin. Strong complexation with metal ions, volatile, can react with hydrochloric acid and sulfuric acid, and release butanone. Flammable.
Quality indicators.
Commonly used indicators

Analyze the project

Indicators (Executive Standard: Q/XLHG 002-2013)

Methyl ethyl ketone oxime content %

≥99.9

Moisture %

≤0.03

Acid value (in mg/g of acetic acid)

≤0.1

Chromaticity (Per-Cobalt) No.

≤5
Main uses.
  1、This product is an antioxidant for oil-based coatings, used for anti-crusting treatment in the storage process of various oil-based paints, such as alkyd paints, epoxy ester paints, etc. It has the role of anti-crusting agent and viscosity stabilization in alkyd resin coatings; the recommended addition amount is: 0.1-0.3%, used in offset printing ink and other industries.
  2、It can be used as synthetic silicone cross-linking agent and curing agent, mainly used for one-component room temperature vulcanization silicone rubber products, isocyanate sealer.
  3、It can be used as antioxidant and corrosion inhibitor for industrial boiler or water treatment system.
  4, pharmaceutical intermediates in addition to alum, magnesium, etc.
  5、Production of solid high-purity hydroxylamine sulfate, hydroxylamine hydrochloride and other products
  
Package: Net weight per barrel, 190kg/galvanized barrel, 190kg/plastic barrel, 25kg/plastic barrel. Or according to customer's demand, tanker truck transportation.
  
Storage and transportation: The product is flammable and should be stored in a cool, dry place to prevent contact with oxidizers and acids. The container should be strictly sealed after each use. Prevent moisture absorption and oxidation, which will affect the next use, shelf life of one year. The shipping procedures should be carried out according to the general chemical transportation regulations.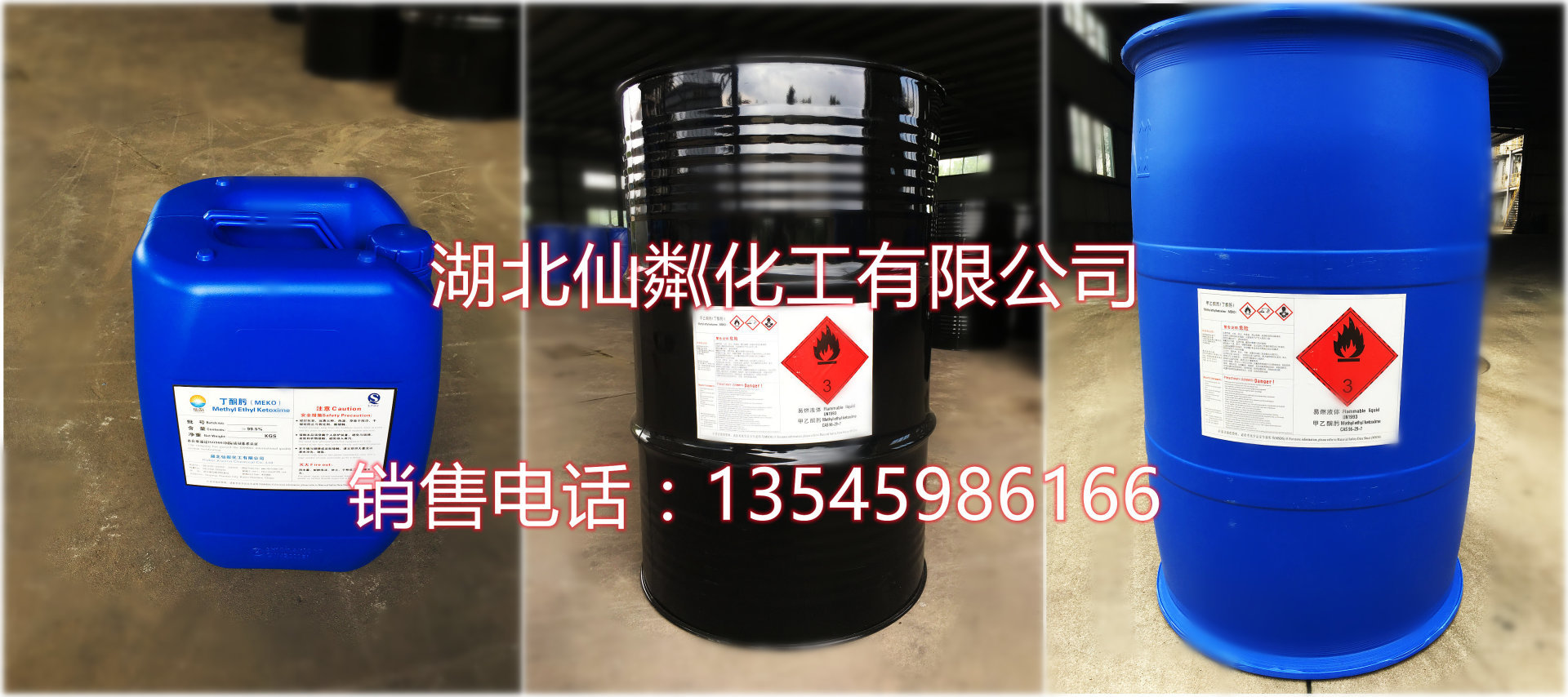 Address::Dujiatai, Xiantao, Hubei
Fax:027-83558390
Foreign Trade:027-83557255
mailbox:3013285408@qq.com
This website has supported IPV4/IPV6 two-way access